We are also on the left bank during August! Welcome to your luxury consignment experience…..
Easy to access, opposite the bustling Place du Molard, you can find us in the central patio inside the new Aeschbach store, 40 rue du Marché, until 29 August 2020.
We are super happy to offer you this beautiful space with our partner Aeschbach, (which also have our fav ethical Veja sneakers!)
At DOWNTOWN UPTOWN, we promote slow fashion and sustainable style. This summer pop-up shows a selection of our luxury consignment for men & women. Also our Paquis Beach bags & tshirts, made from organic fairtrade cotton and made without exploitation.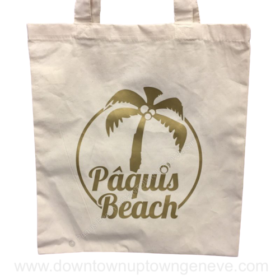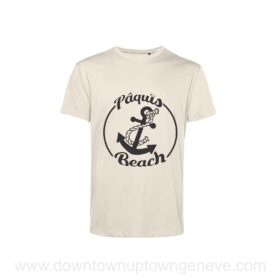 Come and see and enter our summer competition for a Chanel wallet, by scanning the QR code in the pop-up!
Always open during summer, in our boutique on the rive-droite (32 rue du Monthoux), you will find a selection of sustainably made new designer fashion and 3000 luxury consignment (second-hand) items.
Visit us for more info, new arrivals every week and to be a sustainable styler. Thank you!