In 2014 we began…. and we have had ethical new designer brands next to our curated second-hand pieces ever since.
7 years on, we are pleased to bring back Farah menswear to our boutique for SS 2021. In their words:
Since 1920…..
Farah goes way back. Founded in Texas in 1920 it made workwear, so knows a thing or two about well constructed, durable clothing. However Farah was re-born in the UK during the 1970s – such that for half a century now it's come to be considered quintessentially British. Famous for its slim, sharp, hopsack canvas trousers, Farah played a key part in the style of Mods, Rude Boys, Casuals and the 90s' indie music scene – each sub culture making our signature Farah F Tab its own.
When you have almost a century of history behind you, it's all too tempting to get lost in heritage, but while we're proud of the years behind us, Farah aims to only look to our yesterdays so much as they inform our tomorrows. Farah is all about providing men with the right clothes from which they can confidently create their own style.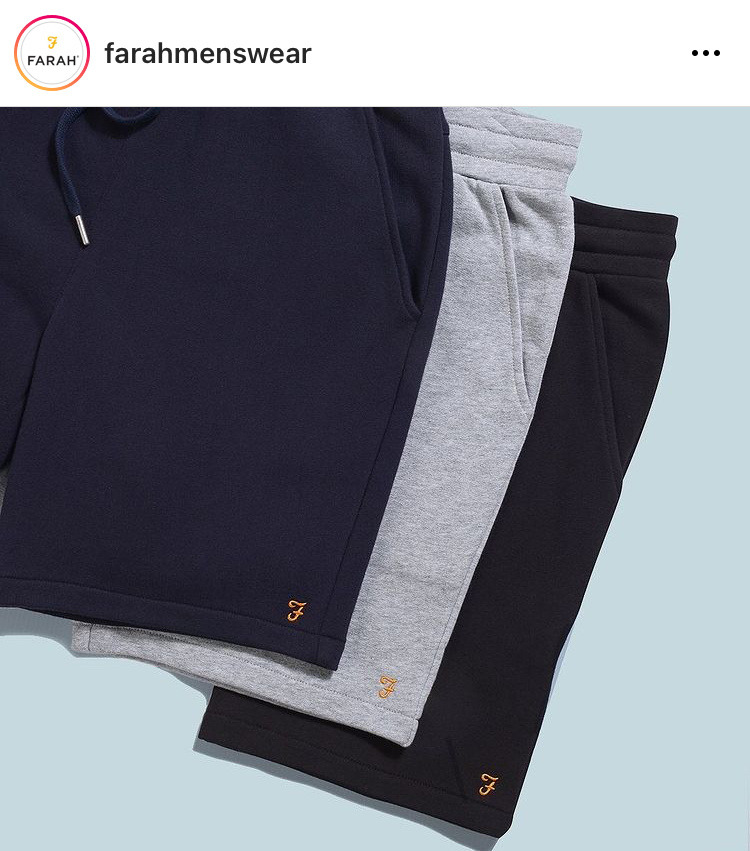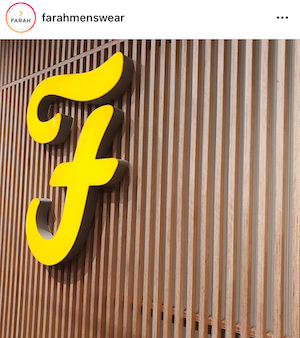 The Farah core basics are made with 100% organic cotton, independently certified by the Organic Content Standard or the Global Organic Textile Standard. Organic cotton production has a less harmful impact on the environment as it doesn't use harmful chemicals to grow, so doesn't pollute the water or soil; it also uses less energy and water.
All Farah clothes are made in factories that are expected to comply with a Vendor Code of Conduct, and also be accredited by independent social compliance monitors, such as WRAP or Sedex. Farah also carries out its own thorough audits and regular spot-checks of suppliers.  Every year Farah publishes a Modern Slavery Act Statement which reports on due diligence towards improving transparency in supply chains.