The new home for a new designer!
APPAREAL. Real, wearable, luxury fashion. Not harming the planet. Now women really can have it all.
Created by Oleysa, APPAREAL is wrinkle-Free – no need to iron, 4 way-stretch – made from sportswear performance textile – for comfort in motion, extra-breathable.
It just so happens that Olesya trained as a rocket scientist, and was able to dream a little bit further into outer space. She refused to accept that humanity could build rocket engines, yet couldn't invent luxury designerwear that could be washed as effortlessly as a basic T-shirt, and hung to dry to leave no creases. In fact, why not dresses and coats and jackets too? And all matching together.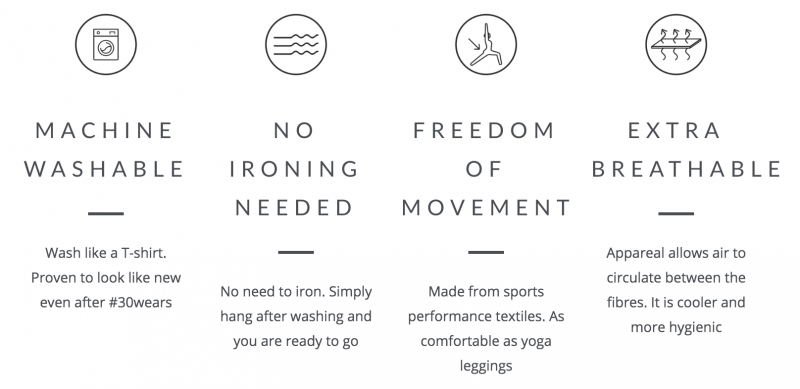 The easy-care nature of APPAREAL garments eliminates the need for dry cleaning, which is an entirely new approach to sustainability among the fashion industry. Chemical pollution from dry cleaning drains into rivers and streams, subsequently destroying marine habitats as well as being carcinogenic (cancer-causing) among humans. Our eco-fur and eco-leather are easy to mistake for the real thing, but are machine washable, sustainable alternatives to notoriously un-animal-friendly high fashion. On top we source as much fabric as we can from sustainable solar-panel-powered fabric suppliers, using recycled fabrics—like those made using yarn from regenerated fishing nets—wherever possible to minimise our carbon footprint. All fabrics we use are Oeko-Tex certified.
Come and try all the models at DOWNTOWN UPTOWN Genève!
32 rue de Monthoux, 1201 Genève in Paquis.